Description
Related Products
Reviews
ECOSPA: Digital Kitchen Scales
Stylish and Contemporary Premium Electronic Kitchen Scales

If your looking for a new or replacement kitchen scale then look no further!!.

Don't waste time with older less accurate kitchen weighing scales!

Make sure you have the correct amount of any ingredient to have the perfect cook everytime!

Feed those hungry bellies a finger licking delicious meal that they won't forget!


Choose from a range of vibrant colours: Pearl White, Earth Green, Purple Plum & Rich Black!!!

These new ECOSPA kitchen scales make the perfect kitchen mate for anyone who loves to cook, whether your a professional, amateur chef or cooking for family and friends. The scales have a contemporary slim lightweight design, so that they can be stored without taking up any room. We love the way it hangs on a wall, but whether you store the scale in a kitchen cupboard or on a kitchen worktop, either way it will not take up much space.



EcoSpa kitchen scales have a strong and robust build to support and weigh any foods!!

These kitchen scales boast an incorporated digitally precise weighing mechanism, consisting of a strain gauge sensors system, which will provide the most accurate reading across a 1g graduation. These scales can weigh a maximum of 5kg, which is more than enough to weigh most cooking ingredients for any delicious recipe. The scales include an electronic precision tare function, which can be used to calculate the net weight of the ingredients by subtracting the container (bowl or plate) weight to calculate the weight of the desired ingredients. The tare function can be set by simply pressing the touch-sensitive power button with the container placed on the scale.

Holding down the touch-sensitive power button will turn the scale off and save energy. The edges and sides are smooth and rounded off for safety and provide a comfortable touch. Switch between measuring in pounds, ounces, grams or kilograms by pressing the touch-sensitive 'UNIT' button, and read the accurate weights of your ingredients from the crystal clear LCD display. These stylish cooking scales have a strong tempered glass weighing platform, which is easy to wipe clean after use.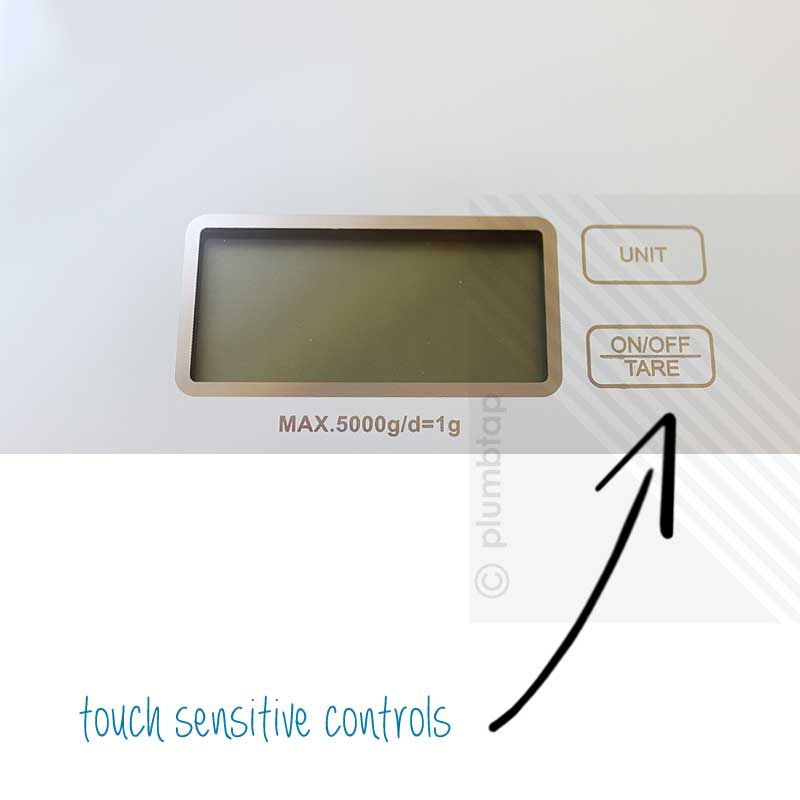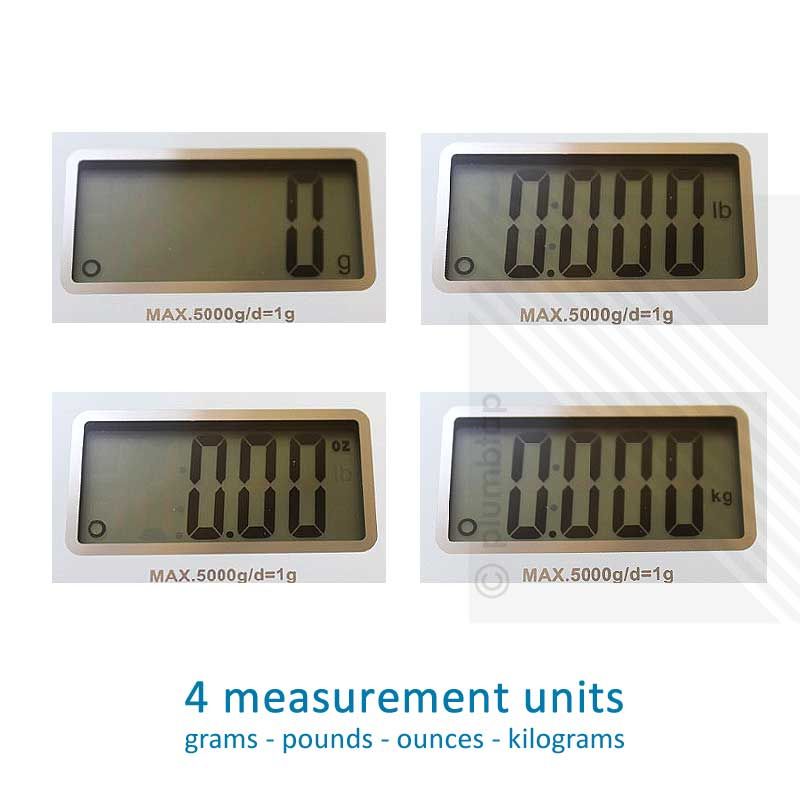 Rubber legs at the bottom provide a firm grip for any kitchen platform surface. There is also a hook hole on the bottom side, giving the option of hanging these stylish scales on your kitchen wall.

The EcoSpa kitchen scales make a great addition to any kitchen, helping to cook the perfect meal, whether that be for family and friends, customers or just a single meal. These high quality, stylish, precise and durable kitchen scales are available NOW for a REDUCED and AFFORDABLE price!!

Features:
EcoSpa Digital Kitchen Scales
Available in 4 Colours: Pearl White, Earth Green, Purple Plum & Rich Black!!
INSTRUCTIONS INCLUDED!!
Slim, stylish and contemporary lightweight design
Modern high precision strain gauge sensors system weighing technology for precision and accuracy
LCD screen
Maximum supported weight: 5kg
Graduation: 0.001kg (1g)
Accurate and precise readings
Touch sensor control panel
Tare-function
1 x 3V CR2032 Lithium Battery Included
Super slim tempered glass platform
Made for long-lasting strength and durability
Power saving button

Low power / Overload on screen indicator

Auto Zero

'UNIT' button- provides conversion between oz, lbs, g's and kg's
Contemporary design
Hook hole for hanging on kitchen walls
Rubber feet for a strong grip
Can also be used as a postal balance for weighing parcels!!
Technical Specifications:
Scale Length: 217mm
Scale Width: 152mm
Scale Depth: 13mm